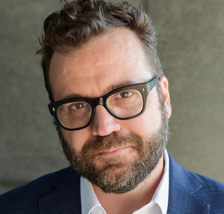 Rob LaPlante
President
Rob began his television career casting through the ranks of Bunim/Murray Productions, eventually landing at Mark Burnett Productions, face‐to­‐face  with Omarosa when casting her for the first season of "The Apprentice." In total, Rob worked on 4 seasons of "The Real World" (Hawaii, New Orleans, Chicago, NY2) and all corresponding seasons of "Road Rules." After that, Rob continued in casting the first 4 seasons of NBC's hit show "The Apprentice," 4 seasons of "For Love or Money" and "Dog Eat Dog." Rob then firmed his grip on production and post through his work as a producer on all three network shows, including 6 seasons on "The Apprentice," one of which garnered him an Emmy Nomination for "Best Reality Competition Series." Rob then spent three years as the VP of Development at Tijuana Entertainment, creating and supervising the development and production of two seasons of A&E's "Obsessed" and three seasons of MTV's "Is She Really Going Out With Him?" - both of which he served as Executive Producer. Rob joined the team at Lighthearted Entertainment in 2011 as President.  Under his leadership Lighthearted has enjoyed considerable growth with MTV's "Are You the One?," as well as VH1's "Dating Naked,"  "Twinning," and "Bye Felicia!," Oxygen's "Last Squad Standing," and TLC's "Labor Games."
Jeff Spangler
President
Jeff cut his teeth in the television business by casting four seasons of "Extreme Makeover" for ABC. His eye for character and story made him an invaluable asset to the worldwide franchise. From there Jeff sought out more challenges and greater responsibility in television production, going on to produce shows for NBC, MTV and HGTV, as well as launching TLC's successful series "10 Years Younger." Jeff's broad set of skills in development, production and post caught the eye of Howard Schultz and Lighthearted Entertainment in February of 2006, when he joined the team as the Manager of Development. Nine years later, Spangler now serves as President and Partner. He has cultivated nearly a decade of success for the company, launching worldwide hits for FOX, NBC, TNT, MTV, VH1, Discovery, TLC, Spike, GSN, Animal Planet, Oxygen, NatGeo and TRU. Jeff's creative vision and production expertise set the foundation for Lighthearted's newest series, "Are You the One" (MTV), "Dating Naked" (VH1), "Twinning" (VH1), Oxygen's "Last Squad Standing," and "Bye Felicia" (VH1). Jeff and his team plan to expand Lighthearted's presence in the television landscape with the continued growth and development of smart, entertaining programs to be enjoyed on both broadcast and cable networks.
Michael's early career milestones were achieved in the world of on-air promotion at Fox and Disney where he worked on properties such as "Power Rangers," "Batman: The Animated Series," and "Spiderman and his Amazing Friends." He then moved to the world of feature films as producer and co-owner of Brand New Bag Entertainment.  There, he produced, directed and managed all aspects – from on-set interviews to final delivery - creating original marketing content and DVD bonus features for a wide variety of films from Universal Pictures and 20th Century Fox; including "Role Models," "The Haunting in Connecticut," and the "American Pie" series. This knowledge of the full creative and production process served Michael well as he moved to be the Post Production Supervisor for series on ABC, MTV, History, VH1, E!, Syfy, TLC and Oxygen including the American version of the broadcast juggernaut, "Top Gear." Michael joined Lighthearted Entertainment in 2014 as the company's Post Production Supervisor and was promoted to Vice President of Post Production in 2015.  The company has allowed him to apply his eye for detail, his strategic vision and his passion for innovation to productions such as MTV's "Are You the One?," as well as VH1's "Dating Naked,"  "Twinning," and "Bye Felicia!," Oxygen's "Last Squad Standing," and TLC's "Labor Games."
Tana Schultz
Founder
Following a twenty year career in secondary education and communication, Tana Schultz joined the Lighthearted team as Corporate Manager and is now Chairman.She received her Bachelor of Arts degree in Social Science and Communication from the University of Southern California.
Jillian Rosen
Director of Development
Jillian is a native of Pennsylvania with a Film and Television Production degree from NYU. While living in New York City, she began her television career by joining the Development and Programming team at A+E Networks' History working on series such as Pawn Stars,Counting Cars, and Ax Men. After her time at History, she joined NBCUniversal's Esquire Network as the Manager of Development working on series such as Team Ninja Warrior. Currently she is the Director of Development at Lighthearted where she is looking forward to all the great content they have brewing.
Paul Taylor
Senior Vice President of Production
Bio Coming Soon!
Brandon Clayton
Manager of Operations
Brandon began his unscripted television career at Original Productions as a Web Content Videographer/Editor. From there, he became an Associate Producer on Discovery's "Deadliest Catch"; two weeks into his first broadcast television show, Brandon was handed a camera after an existing operator quit the show and became part of the Emmy-Nominated Cinematography Team. Brandon continued his relationship with Original Productions, working on this show along with "Black Gold" and "Ice Road Truckers" before leaving the company in late 2009.
Over the next few years, Brandon pursued opportunities with other companies on such shows as "Operation Wild," "Karaoke Battle USA," and four seasons of ABC's "Dancing with the Stars." In 2011, Brandon co-founded "ToyWorldOrder.com," an action figure review website where he served as Executive Producer and Senior Content Manager.
Brandon joined Lighthearted Entertainment in September of 2012 as the Production Coordinator for "Lone Star Legend." He then went on to become the full-time Coordinator for all of their productions. Lighthearted has also allowed him to lend his camera and technical experience for some of their in-house development and new media projects. Brandon was promoted to Manager of Operations in July of 2015.
Mark Neal
Vice President of Development
Mark got his start in the industry casting shows such as America's Next Top Model and The Real Housewives of Orange County (Bravo), and later moved on to produce programs including Billy the Exterminator (A&E) and Undercover Boss (CBS).
Mark joined Lighthearted in January 2014 as Development Producer, where he helped in the creation of Labor Games (TLC), Dating Naked (VH1), Twinning (VH1), and Last Squad Standing (Oxygen). In 2015, Mark was upped to Director of Current Programming, where he's tasked with overseeing all current Lighthearted productions in addition to contributing to the overall creative process.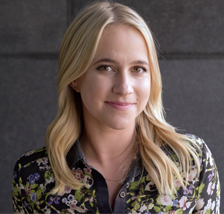 Ashley Shoener
Senior Director of Development
Ashley joined Lighthearted in December of 2018 as Senior Director of Development. Previously, Ashley served as Director of Development for Maverick TV USA, an All3Media company, producing hit series Chrisley Knows Best and spin offs, and developing and selling series to E!, TLC, HGTV, Food Network and Snapchat. Previously, Ashley has held development positions at Triage Entertainment (Levity Entertainment Group) and ITV Entertainment, where her team was behind projects including E!'s "Rich Kids of Beverly Hills" and Nat Geo Wild's "Cesar 911." She has also held roles in development at Zoo Productions and GRB Entertainment.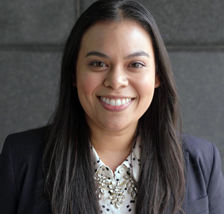 Christiane Gomez
Manager of Development
Christiane joined Lighthearted in January of 2019 as Manager of Development after serving as Development Associate at Pilgrim Media Group. Additionally, she has experience in unscripted casting, serving as Casting Producer/Director of shows includingBillion Dollar Buyer, Shark Tank and Married at First Sight.
Gregg Peebles
Head of Accounting
Biography coming soon.
Stephanie Wisniewski
Corporate Accounting Manager
Stephanie is a native of Syracuse, NY with a bachelor's degree in Television and Radio from Ithaca College. With internships at TLC and the Walt Disney company, she couldn't wait to get back out to Los Angeles and dive into the world of entertainment. Stephanie began her professional career with Lighthearted Entertainment in 2012 as the development assistant and receptionist. Currently serving as Lighthearted's Office Manager, Stephanie is involved in all facets of the company and looks forward to what the future holds for Lighthearted.